Need to find some more....within 200km of Gero.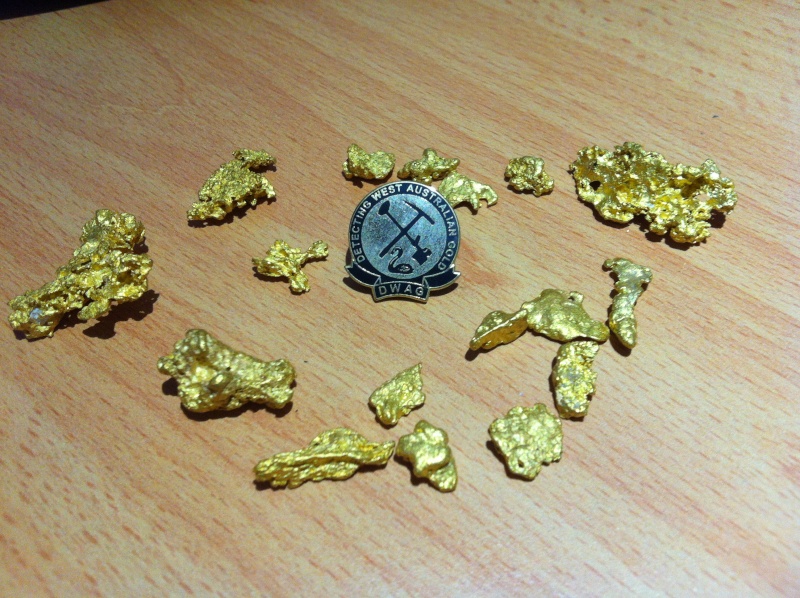 toad





Hi Toad,

Where's all the littlies,should keep you busy a little while longer

There is a lot of good sized nugg's there, must be a good sized patch going on the ratio of small nugg's to bigger ones

Nice gold for the distance travelled you could become a weekend worrior, I hope we get onto it this year, well done

Ron
toad,
Nice collection of colour....
Thanks for sharing....
Helps keep the dream alive ....

Cheers Nanjim
Jim

_________________
A bad days prospecting beats a good days work anytime...
nice looking gold toad
yep you don't have to drive 1000+ k's to find it
but don't tell anyone that


gold n beer





Bloody Bewdy Toad, well done mate :)
_________________

CrazyPete

Forum Admin





Very nice.....looks like your onto something...

AuWanderer





What did you clean those with Toad they look awesome -Dragon

purple-dragon





Just the normal Alibrite solution from Auto One.


toad





Toad I'm a little suspicious of that lot. How long did it take to make the miniature DEWAG badge

_________________
Phil & Sandra

Moneybox





Thanks for the reminder Phil.
I might use some badges and caps as prizes at the Muster.
Cheers

_________________
Life is what you make it, always has been, always will be.

Bignuggs

Forum Admin





Ay moneybox that's friggin funny
_________________

CrazyPete

Forum Admin






---
Permissions in this forum:
You
cannot
reply to topics in this forum