Hello all.
Just got back from Yalgoo and Sandstone and did not find a thing.
Wife let me purchase a GPX 5000 with an elete coiltek coil and I was promising her I would put our first real find on a chain for her but i did not come through.
The problem is not the settings as i found a lot of 22 bullets and very small pieces of wire at depth.
Nor is it lack of trying as we went out every day on 5 40E areas.
It was probably my homework for the areas i was going in.
So what i need is can I ask if there is a guide for the mineral abbreviations you find on 1:100000 and 1:250000 geology maps on the dmirs.
That is letters like .... Aog, Czl, Auxo and so on.
Also any tips on areas worth trying.
I say that hopefully as I don't expect anyone to give up their prize spot just need someone to point me in the right direction so i can look at the spot on the map and learn the geology.
Thanks in advance
Tony

Hi Tony and Di,

If you are a new member and logged in you will find at the top of this page download geo maps,if you open a map you should find it complete with explanations of CZL,TI etc also the colourization of each with an explanation for each outside the perimeter of each map

As for spots to try if they were any good i would be doin it to death meself, mostly if there is gold left on gradings it will be so small you would have to gear up for them specifically with small coils

The best advice i can give is what i just gave to my brother and he just lobbed onto a small patch that should net him about $12,000...and that is to find granite alongside greenstone with a fault line between them. That's all it takes, other factors like quartz intersecting at an angle thru the fault line can help also pisolite can produce the goods as well, there are many other factors revelant to the area you are in that can produce the yellow but not that it always will

This is a lifetime hobby that can cost as much as you want or can afford to throw at it, but the main thing is to enjoy the ride as it can be very turbulent

Anyhow nice to meet you both, hopefully we can meet in person on one of our yearly musters,

Regards ,Ron


Hi tony and Di,
As Ron mention the geo time scale is along side your geo map in references, try the Australian travel geology map app, then you can leave the paper roll at home, it shows simple geology, bedrock geology,tenements,grats for 40es, everything you need for the field and is simple and offline, as long as your update tenements when in range. You can also tap on different geology for explanation.
Welcome to the art of prospecting, after 4years, I'm learning this course will never end, and hope it won't!

Ron,
It's interesting you mentioned about granite, I did a course that mentioned not to bother around granite, but looking around on geomap and what you mentioned about your brothers find, it could be an unread page in the book,I've found a few places that gold has been found around and on granite, eg messangers patch. Makes you wonder
Also makes you realise all the advise in the world may help you find it, but you need to walk over it too find it, strap on a chain and start walking.
I've found a spot like you mentioned that's live now I might pop a 40e on next year
Look forward to catching up with you guys next year, I'll bring a bowl this time.
Cheers Ty

hippyty





Thanks for the quick reply Flouro and Hippyty.
I will try all the ideas you two gave me.
I am determined to find the nugget for the wife's pendant as she deserves it.( just hope its not a 5 oz nugget )
I do find it quite peaceful when detecting in a area that has not got a lot of rubbish.
The extra bonus is the wife likes digging and is getting quite a good method at it too.
Once again thank you for your help
Tony
Last edited by Di and Tony on Tue 20 Aug 2019, 8:01 am; edited 1 time in total (Reason for editing : Spelling mistake on name)
Over the years I found granite played a major part in locating gold. If I stumbled on a ridge or formation of granite protruding from the ground I never failed to circumnavigate it, swing a couple of metres away from base. Gold was often found.
Also there is a phenomenon we named "Volcanoes" a round pile of rocks usually a couple of metres in diameter slightly above ground level. The volcanoes were made up of rocks not found outside the circle. If you swung the coil over the formation the detector went wild. Gold was always found in close proximity, never within the mound. We tried digging down into one of these mounds when first found, we gave up after a metre.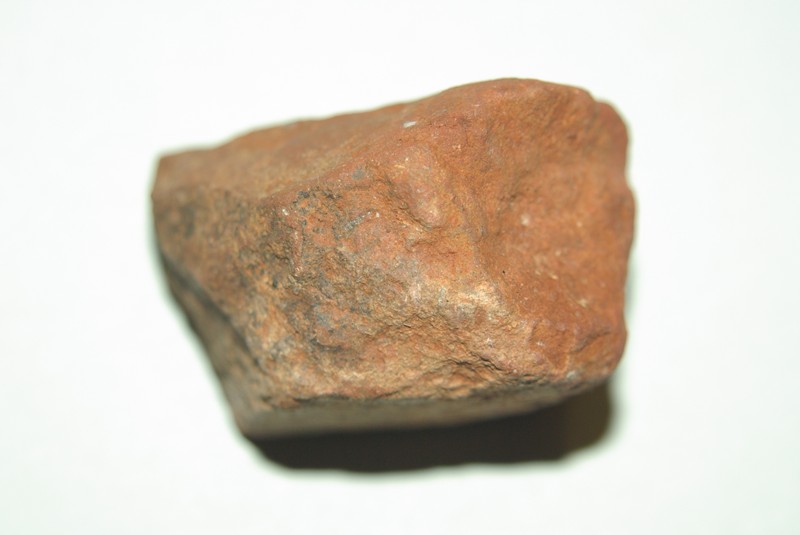 _________________
Good luck & safe travels
Peter
"Aging seems to be the only available way to live a long life."


Nightjar





Cheers mate for the info.
Hi Hippyty,

Granite can play a big part in finding yellow look at Cue but the gold is mostly from the quartz blows within the granite area, another would be Nannine nth of hwy , thats in granite greenstone contact area with ironstone ridges which help to shed gold

So Granite ,Greenstone, ironstone,pisolite,quartz, purple sandstone as well as the yellow one, Saprolite, fumeroles and vents , laterites , i think the list goes on but gold is where you find it and it can end up anywhere

I think the best advice is to look where the oldtimers found it and continue on their line of diggings and sometimes at 90degrees to those lines if a major fault or contact zone passes thru that line

Keep looking outside your comfort zone but be on the gold line

I'm doin all them fings and i still can't find any ....bar humbug....it sucks when you are on a dry spell and i can't find it doin chores at home can i

Cheery old Ron
PS:Sherri's pea and ham soup is my favourite on cold days....cheers
Thanks Flouro.
This all helps.
Have already downloaded some maps.
Learning a lot about the meaning of the letters and geology.
Thanks for the advice.
GOOD forum.
Like to meet you one day and have a chat
Tony
After 10 years and thousands of hours looking my advice would be:
Look where it has been found before;
Low and slow:
Bury targets so you know what you are trying to he hear;
Get a big rare earth magnet attached to your digger and work the dirty areas.

New patches are as rare as rocking horse poo.
You are not wrong about that.
All good advice ..... forgot about the magnet might have to invest in one.
Cheers BobP
---
Permissions in this forum:
You
cannot
reply to topics in this forum