All the very best to all you scoundrels and rat bags, have a great festive season and all the best for 2019.

Red Devil

red devil





G/day All, Nan and I wish all a very Merry Christmas and a Happy New Year. We also hope you are all well and you find a nice nugget this coming season.
Mono and Nan.
_________________
Such is life  


monoandnan





Merry Xmas to everyone and on behalf of the Forum management, a big thankyou for your support.
It's been a bit quiet this year but I can feel a big one coming in 2019.
Cheers to all
Cliff
PS.  if I pull my finger out, I'll get a Xmas vid posted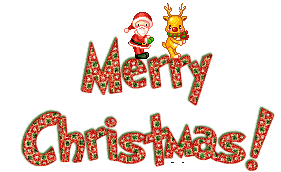 _________________
Life is what you make it, always has been, always will be.

Bignuggs

Forum Admin






A very merry Christmas and a safe and prosperous New Year everybody and may all your nugget finds be a bit bigger.

p.s. Cliff, if you`ve gotta pull your finger out to post the video, um, ah, I am not sure if I want to see it. :>)

Scrubby
Last edited by Scrubby on Thu 20 Dec 2018, 7:25 pm; edited 1 time in total (Reason for editing : spelling)
Merry Christmas to all you good people out there, keep safe & healthy in 2019.
Turn up the volume and enjoy a few Christmas carols.


https://www.youtube.com/watch?v=kyjrGydjbJc







_________________
Good luck & safe travels
Peter
"Aging seems to be the only available way to live a long life."


Nightjar





Merry Christmas & a Safe & Prosperous New Year.
_________________
Cheers

Ted

HAVE WHEELS WILL TRAVEL


Topcat






---
Permissions in this forum:
You
cannot
reply to topics in this forum