Hi All,

Season is now open all year long, i'd put me pots in but no bait and dont think it's worthwhile buyin bait as we missed out on fishin which usually gives us plenty of bait for the crays(had trouble with me faithful old mercury 20hp, replaced all electrical bits and still wouldn't kick and keep runnin so forked out for 30hp pro mercury but a bit late for everything) so next year forsure

Cheers, Ron
Good up here as now is best boating weather. Wind finally drops off for a few months.
Good motors the mercs.
Good luck

_________________
keep safe out there
Martin

martinjsto

Forum Admin





Ron, This probably won't help because you said your motor wouldn't kick?
Anyway my old 20hp Merc decided not to run, checked everything electrical like you.
Pump the bulb she would start run a short time and cut out.
Low and behold I found a flap of rubber had peeled away inside the fuel bulb hose blocking the supply.
New hose and bulb and purring again.





_________________
Good luck & safe travels
Peter
"Aging seems to be the only available way to live a long life."


Nightjar





Hi All,

Hi Pete, my old 20hp was/is a beast pops the boat out of the water like no other i.ve used before, even the 30hp doesn't pop you out the water like the 20 did

New fuel line and bulb and the 20 had a little pump for a choke which gives a large squirt of fuel into the block but would at best just kind of back fire and that was that

Removed flywheel to check ket , all fine bought new black box thingy and coils and plugs but no improvement also new gear under the flywheel

Next is to buy a compression tester off ebay and do a leakdown test apart from that i's lost for ideas

Marty, seems unnatural to not have a specific season but we should get more crays as they live inshore during the winter months, my biggest prob is the bait

Speaking of bait we recently were black yabbying and we used chicken wings and they absolutely devoured them. Instead of leaving til mourning to check i had to check thru the night and more than tripled my catch rate

Cheers,Ron
Hi All,
End of another season for us, pulled pots on our last day before these storms one stuck fast and the other had six crays, will try again sunday before i put the dingy to rest. Thinkin of heading to meelup to catch a salmon as its been a few seasons since our last one and sunday start packin and should be detectin tuesday
Would have given photos but on wrong computer, sorry
Cheers, Ron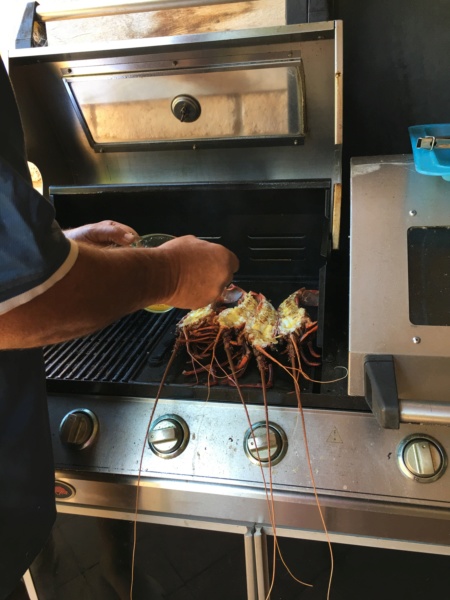 Last edited by Flouro on Fri 19 Apr 2019, 12:17 pm; edited 1 time in total (Reason for editing : add photo)

---
Permissions in this forum:
You
cannot
reply to topics in this forum