Page 2 of 2 •

1, 2

First topic message reminder :
Well, that seems to be the general concensous on these great machines that you hear around the traps.
And they dont even go anywhere near deep enough to have a chance at a decent weight.
Ive gotta say a big "Bullsh!t" to both of the above comments.
Went out for the weekend with my lovely fellow scratcher "Rie", Back to our old haunt, we've both been doin
really well on that patch with our two SDC's, and it's no secret patch, just one that we call our 2nd home in the GT.
So far we have pulled well over 350 bits off that flogged 100x200 bit of ground but nothing to really write home about, just ya
usual smallish SDC stuff with the odd coupla grammer like below
Anyways, this time there, was to be like no other, sure it all started out the same

 Arrive at our camp, grab a coldie and have a gander over the place, see if anyone else has been in there since our last time.
Set up the swag, get the lighting sorted, bite to eat then settle in for a good few more drinks before riggin up and
actually starting to prospect


We pulled a few up to 1.5 grams over the Sat/Sunday then Rie says, lets take monday off work and stay one more day

And it took me 1 second to agree with her, so Monday morning comes, we rig up and i lead her a few hundred metres
through the scrub to some good looking ground i'd sussed out the day before and wanted to have a swing on.
15 minutes into it and Bang!  i got the first one, next Rie starts pullin a few and i go over to show her me latest
bit to keep the juices flowin
I walked back over to where i dug that last one and within 10 feet i got that lovely mellow drop tone that we all
live for
 now to the diggin
18 inches later in chocolate brown wash with no sign of bedrock yet i reached down into the hole to scoop out
the loose stuff, all the time thinkin " this is probably another busted off pick end" and stone the flamin crows

i see that lovely glint lookin back at me, so i wipes off more dirt and ohhhhh man was it a nice nugget

I re buried it and called Rie over and said "stick ya coil in the hole"

Scrape it out i says hahahaha
Shoulda seen her face when the gold showed up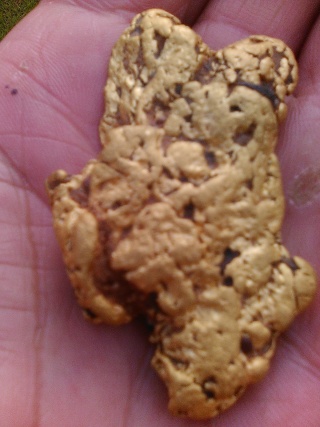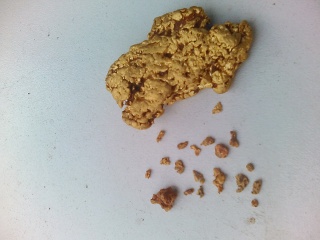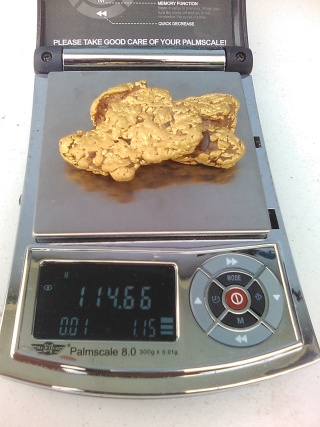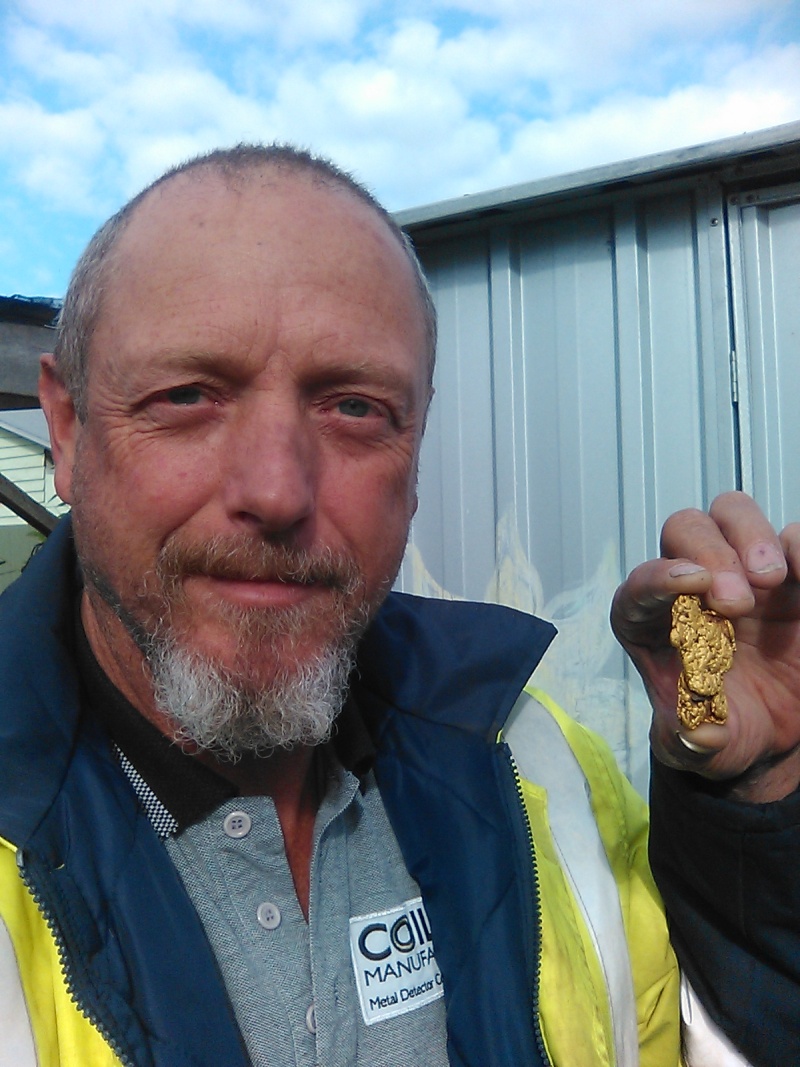 Got me a fresh set of Dentures too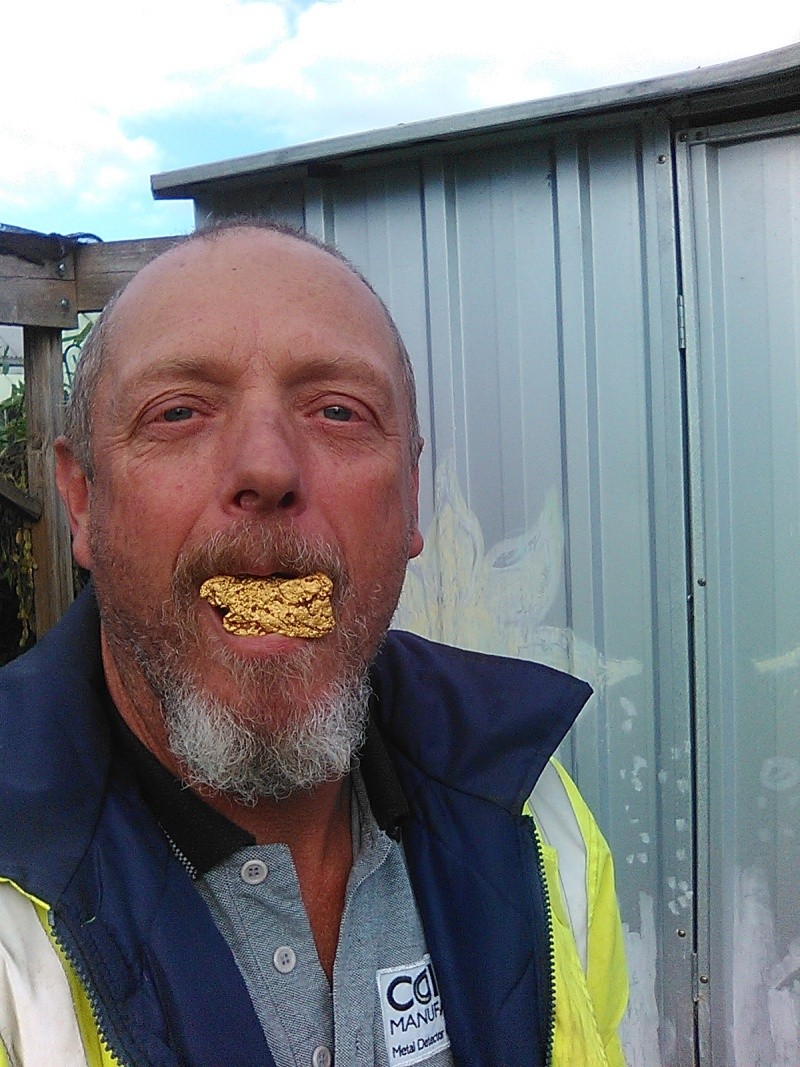 Already planning the next visit to that new patch, should be a Pearler

_________________

CrazyPete

Forum Admin





---
Fantastic find and story. Congrats to you both. More to come we are sure.

Bob & Joan
Hi Pete 
Just got back from the bush and see you are at it again Brother 

Great find mate 

E Mail old Fred a pic he will been keen to see that one 

Peaky

_________________
Next Step Could Be GOLD

Peaky





Bob & Joan - Thanks guys

The Tojo is packed and we're leaving in a few hours to re visit the spot since that find, high hopes for sure
Peaky - Cheers mate yeah she was a good dig alright
Seem to have lost Fred's email addy, can ya PM it over mate

Hope you got a few in the can on your trip, you can always txt me ifya need a weather report but it could be dodgey


_________________

CrazyPete

Forum Admin





Page 2 of 2 •

1, 2

---
Permissions in this forum:
You
cannot
reply to topics in this forum