Few bits me and the Mrs got last week up the GT, 50 odd for me and 30 odd for her :)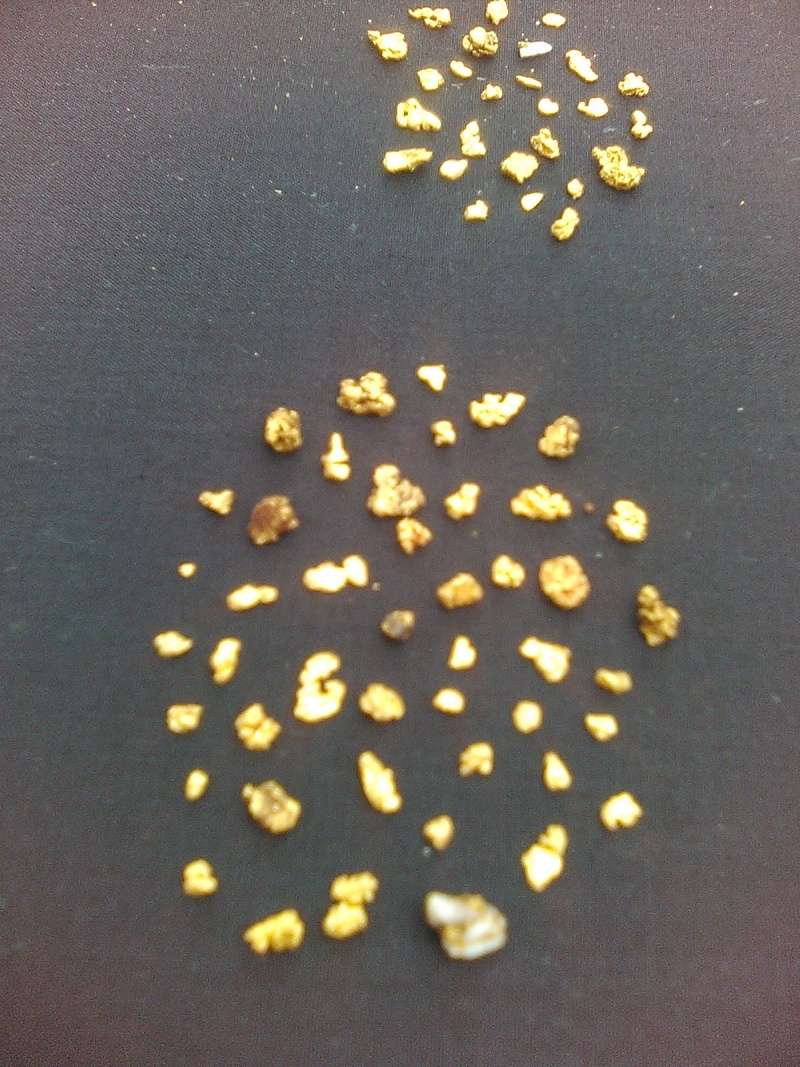 Pete & Rie


_________________

CrazyPete

Forum Admin





Nice one mate

Would be a tight fit in the swag for the two of you

Go the SDC

Peaky

_________________
Next Step Could Be GOLD

Peaky





Got a new Double love shack brother hahaha...
$189 pickup :)
_________________

CrazyPete

Forum Admin





nice haul guy's
couple SDC's in the picture no mention of the 5k
does the 5k get much off a run these days or you enjoying the ease of the SDC's.
ahhh the B 52's loveshack TINNNNN roof rusty


gold n beer





Congratulations,some nice gold there Pete.Looks like you may be having a technicolour yawn behind the car in one of the pics.

Cheers

Phil

cruiser1





nice hunting Pete, gotta be happy with that. yep the SDC is a real beauty. im always in two minds which detector to take for the day, the SDC or the 5k? using both about 50/50 last season and both pulled good gold. I decided to use the 5k for patch hunting then clean up with the SDC,
cheers


_________________
keep safe out there
Martin

martinjsto

Forum Admin





[quote="cruiser1"] Pete.Looks like you may be having a technicolour yawn behind the car in one of the pics.
my money is on clearing the lungs for another round
or maybe squeezing one out staining his jocks
good pick up there Phil

gold n beer






Ttrash





:) Cheers guys
Yeah Jase, ya gotta adapt the gear to the field mate

only small shallow shite in the GT mainly these days so out with the 5k
and in with 2 x SDC's :)
Only thing i want is a Mod done to em to halt the tracking so i can run em
in Fixed, shouldn't be to hard a mod (Ismael maybe ?)
Phil :) Cheers bud, I was bending over to coff me ring out hahahahaha

That camp smoke can really hit ya hahaha, cant it Jase :)
G'day Martin :)
Yeah mate when i had the 5k still i got the first SDC and the missus was leavin the old bugger for dead on the same patch's and she wouldnt gimme a bloody go
so i traded the 5k for another SDC and booster/spkr combo, best thing ive done since bein here i recon cause the ground is as flogged as a Hay St knocker hahaha.
The day before i did the trade in the Mrs got 17 bits to my 1 shitty little specie
as we never do diggins here, workin the slopes for the Elluvial

That night the call was made to Greckie and the 5k packed.
If i was still in WA there's no way i would just want a SDC alone, i'd still have the big fella as my main machine.
G'day Anthony How's things mate :)
Over west at the mo are ya ? or back in QLD :)
Pete & Rie
_________________

CrazyPete

Forum Admin





yeah mate a good lung full of the campfire smoke certainly gets ya going
understand the horse's for course's thing but that 5k was your right arm, must have been hard to say goodbye to it but it served you well.
great to have you back on here Pete, thought you went a bit quite for a while but looks like you've been busy dialing in the SDC's
good stuff bud

gold n beer






---
Permissions in this forum:
You
cannot
reply to topics in this forum