hi all,
hit the beach at 7 am this morning to get a feed of abalone from the local reefs. had our limit of 15 each in half an hr, it was hard going with a big surge around. sliced my hand then my finger then lost me you beut pig sticker after getting washed in yet again. still got a good feed and 30 in the freezer for ron.
so whats your way to cook them? I shuck, clean and de head, slice to about 5mm slices then bash the shyte out of them with a meat tenderizer. dip in egg wash then flour then straight into hot butter with a bit of oil to stop it burning for a quick 1 min cook till the batter is slightly brown, get them inya bread then into me slightly salt and peppered. melts in your mouth every time, hmmmm just finished a couple of them.
enjoy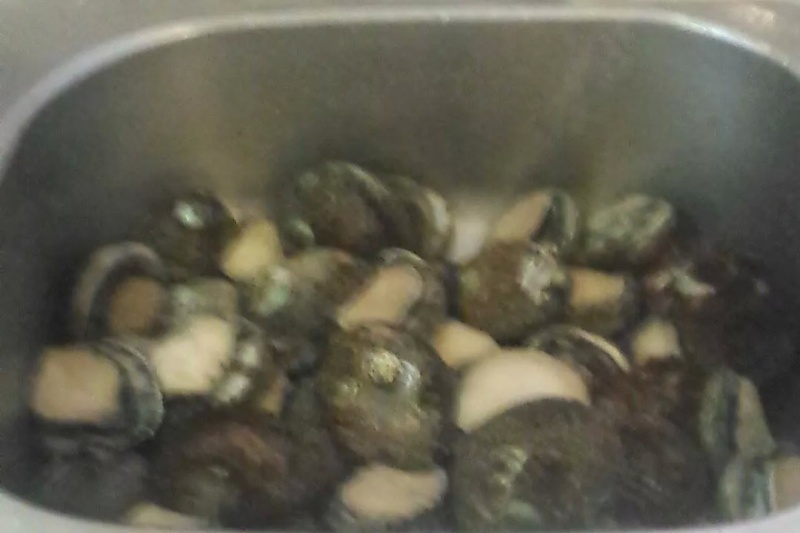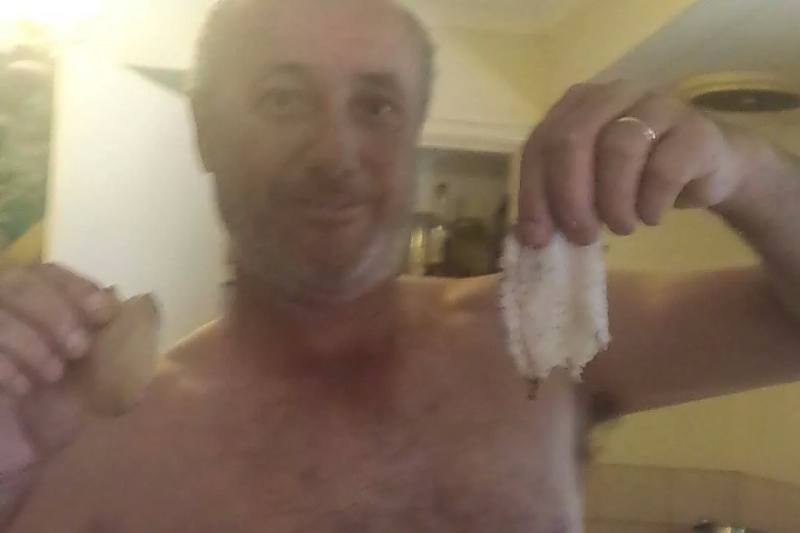 no pic of them cooked, they didnt last long enough.

_________________
keep safe out there
Martin

martinjsto

Forum Admin





Horrible bloody things Martin best you send them down to me to look after
Mince em up and make into frittas bit of onion mmmmm
Do em in cream like the cuzzie bros do is good to

_________________
Do not go where the path may lead,
Go instead where there is no path and leave a trail.

Flying kiwi





Haven't had them for years Martin but it brings back memories of a delicious recipe.
After the shuck, clean and pounding.
Had a S/S tube, almost identical to a dolly pot with a corresponding S/S plunger which had grooves machined into face. Couple of hits on a solid base for each one.
Large bowl then a good licking of green ginger wine and let them marinate over night in the fridge.
Butter on the heated barbie a minute each side.
Between a couple of slabs of fresh buttered bread and they evaporate.

Cheers



_________________
Good luck & safe travels
Peter
"Aging seems to be the only available way to live a long life."


Nightjar





cheers guys, both sound good and will get a tryout soon. always keen to learn another method as not done right they are crap. thanks tom, I know the cuzzie bro's know what they are doing with abs, they have been cooking them for year.

they sure are spoiled but with the greenlip as they are $145 per kilo here. we get them but further down walpole/south coast way where i use to dive for them all the time. seen a lot of sharks down that way but they were always well fed then

i knew a cook who did them whole and that is the one and only time they were tender when done whole that ive had, he steamed them then stewed in a clear thai soup serving up diced in the soup. it was yummy also but i never got the recipe.
cheers

_________________
keep safe out there
Martin

martinjsto

Forum Admin





Done in chip size pieces tempura batter and deep fried. That's the only good way I've ever had them.
well another good trip with 15 nice abs added to the freezer. downside is I lost my wedding ring on the reef somewhere, missus not happy

might take the SDC next trip, may get lucky and back in the good books.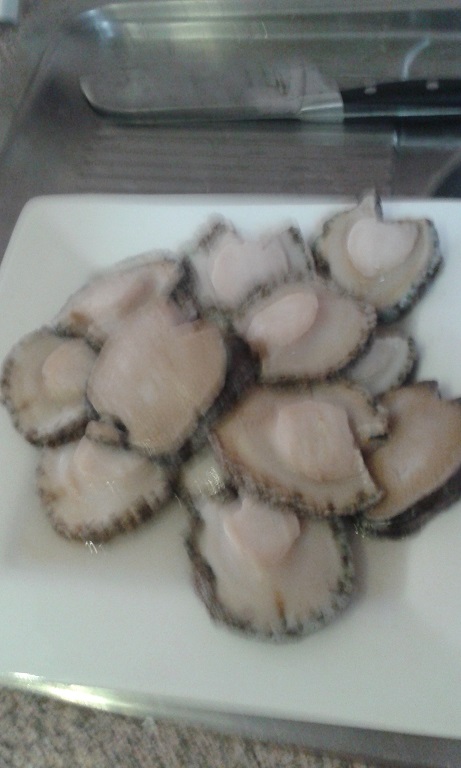 _________________
keep safe out there
Martin

martinjsto

Forum Admin





Hi martinjsto

 your making my mouth water

 been a long time since I was a boy living in Geraldton, from memory it was the mouth of the Greenough river where my Uncle and Aunt would take us with all manner of tools to extract the buggers, I believe she sliced them and pounded them into fritters which were marinated in a little ginger garlic lemon mix then egged and floured before being quickly deep fried, we waited like hungry dogs and most were gone as they hit the plate, at the time she worked for a crayfish processer and we always combined pickled crayfish with abalone and stir fried veg and steamed rice....makes me drool thinking about it, I was a bit too young to take any notice at the time, how does the season work in WA these days.
Wayne.

hi wayne, my mate does the pickled crays and occy and it hard to put down once you start eating them. eat a jar easy. the season is only one hr from 7am to 8am on the first sunday of each month finishing in march so last day next month. all in all 6 days to catch a feed. some of the rules such as measuring b4 removal which is virtually impossible are silly but its good to protect the stocks. you have to be desperate and in a bad spot to be taking just size or undersize as there are heaps of good size one around that you can see b4 taking. dropping my ring is a pain but it gives me an excuse to go for a swing, may find a few more as they wont go far due to all the small shallow holes on the reef top acting like riffles.
cheers

_________________
keep safe out there
Martin

martinjsto

Forum Admin





Thanks Martinjsto, not much time really eh, but I guess there has to be some protection or they would all be gone by now

Wayne.


---
Permissions in this forum:
You
cannot
reply to topics in this forum